Clients engage Bill Harvey Consulting to meet an array of needs.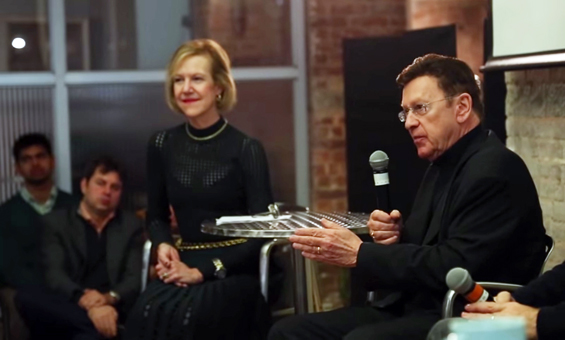 CEO Coaching
Bill has coached CEOs, Generals and Admirals among many other highly successful individuals. His coaching ranges from transformational human factors to specific ways of improving the functioning of organizations in terms of motivation, innovation, communication, and Mission/Vision/Goals.
Ideating the Optimal Pivot
Organizations face enormous change pressure as a result not only of new more efficient technologies and foreign competition leapfrogging their core business but also as a result of profound cultural shifts. Often there is a pivot that can draw upon unique assets and underlying longterm relationships to relaunch a company with a new focus. Straight thinking and business school methods will typically not reach the out of box idea needed. Bill's unique mental optimization technique draws upon imagination and all other resources to generate unpredictable ideas which stand the test of time.
Creating Compelling Differentiation
Companies and brands both need to have a unique selling proposition (USP) not overshadowed by any competitor. Bill has an uncanny knack for unearthing the USP that stretches the company or brand to new levels while attracting new customers to whom that USP is already important, and for whom Bill's recommended innovations enlarge the reality of the USP. Through RMT Bill has access to the DriverTagTM system for which he is the core inventor, and this system reveals the subtle driving values of a company, brand, or piece of content as perceived by its users.
Monetizing Data
All companies create data and some of these data can be monetized while maintaining strict privacy and confidentiality protection (Bill initiated and wrote the industry privacy standards for ANA/4As/ARF). From his decades as a leader in the information business Bill is adept at discerning the opportunities, how to package, price and market the data. He has consulted for all of the top MVPDs in regard to set top box data, addressable commercials, and other data-related issues. New research and data companies around the world often call on Bill first as they seek advice.
Repositioning Mature Brands
When asked what is their major pain point, most U.S. CEOs say that it is lack of domestic growth for their biggest brands. Through TiVo Research/TRA, Bill has access to the tools he created and knows how to use better than anyone else, that have been proven to increase sales as much as 35% for mature brands (10% is a better expectation, however that is better than flat or declining). Through RMT, brands can identify and leverage their hidden geographic islands of growth potential to further increase national sales/ROI.
Development of Brand Native Content
This new marketing communications form was originally recommended by Bill decades ago in his newsletter read by the top people throughout the industry. Bill had called True Sponsorship in the 2006 Journal of Advertising Research paper that reported this form of sponsored non-sell content outsells (though does not replace) hard sell advertising. Bill was privileged to be the key researcher for Native pioneer Andrew Susman's Studio One Networks which drove the development of the form starting in the 1990s. Through RMT Bill's access to DriverTagsTM which provide the ideal tool for guiding creative teams to bring forth the most effective content of all types including Native as well as TV/video content, print content, and advertising in all forms.
Supporting New System Builds for Maximum User Appeal and Positive Business Impact Many companies today are refurbishing their systems for processing their business information and aiding the decision making process. Bill designed the local market television and radio reports which Nielsen is still using, and the reports which MRI is still using. These are the most used reports in the media industry and Bill's designs have stood the test of time. Often it only takes a different way of looking at the data to figure out how to move it out of the category of "nice to have" into "must have".
Speeding Up Reading Sales Effects
Bill's creation TiVo Research/TRA is already helping advertisers to get a faster read as to which of their TV commercials should be taken off the air for want of sales effects. But even that 4-month read can be sped up. Through RMT and major media activation partners some brands can read a TV commercial's sales effects within one month. Taking a non-performing commercial off the air saves millions of dollars in wasted media costs that should be put behind the commercials that are working. Fast pruning is worth billions of dollars a year to U.S. industry.
Media System Building
Client seeks expertise for build of Media Planning-Buying-Postevaluation system, Targeting system, DMP, optimizer, yield management system, trading desk, etc.
Speeches/Workshops
Client wants combination of innovative and actionable guidance with transformational experience for top management
 Integrated Services
Client wants to invest prudently in learning research plan to remove all mysteries and enable enlightened ROI optimization.
Ad hoc Engagements
Client has interesting problem/opportunity, seeks guidance.  See Free Consultations below.
One Day Seminars
Our consulting engagements often begin with a one-day assignment, and in some cases one day is all that is needed. Click on In One Day for a few examples of what can be accomplished in one day using an outside perspective and a management team ready to get creative.
New clients also find it convenient and affordable to test the waters by engaging us for a one-day trial. During that day we typically meet with some of the people we would be working with in the company and explore the company's challenges and opportunities. Participants usually come away understanding there are directions worth exploring that they had not seen. Then the client team meets and decides whether and how best to engage us further.
Free Consultations
Do you or your organization have an interesting problem/opportunity and seek guidance?
You could qualify for a complimentary 15-minute telephone consultation – a "free sample" – related to an existing project for which you control/influence budget for a consultant. Read more.